Building a gaming PC is a labour of love – if you're not already tech-savvy, there's a ton of confusing jargon to work around. Knowing the best gaming graphics card for PC is one of the trickiest areas. This may not be a part of your work PC that you ever thought much about – what's a frame rate when it's at home? What does form factor mean? The tilt is real, and you're not even gaming yet.
So what's the best graphics card for gaming PC purposes? And what do you pair it with — which monitor is best for gaming? We're here to simplify the jargon and help you find a card that suits your needs. We'll cover the best budget gaming graphics card for PC besides some higher-end options if you're considering taking the game to the next level. We'll outline what makes the best graphics card for mid-range gaming PC use and review some top choices.
Okay, gamers, let's go!
Graphic Card Basics: Understanding the Core Specs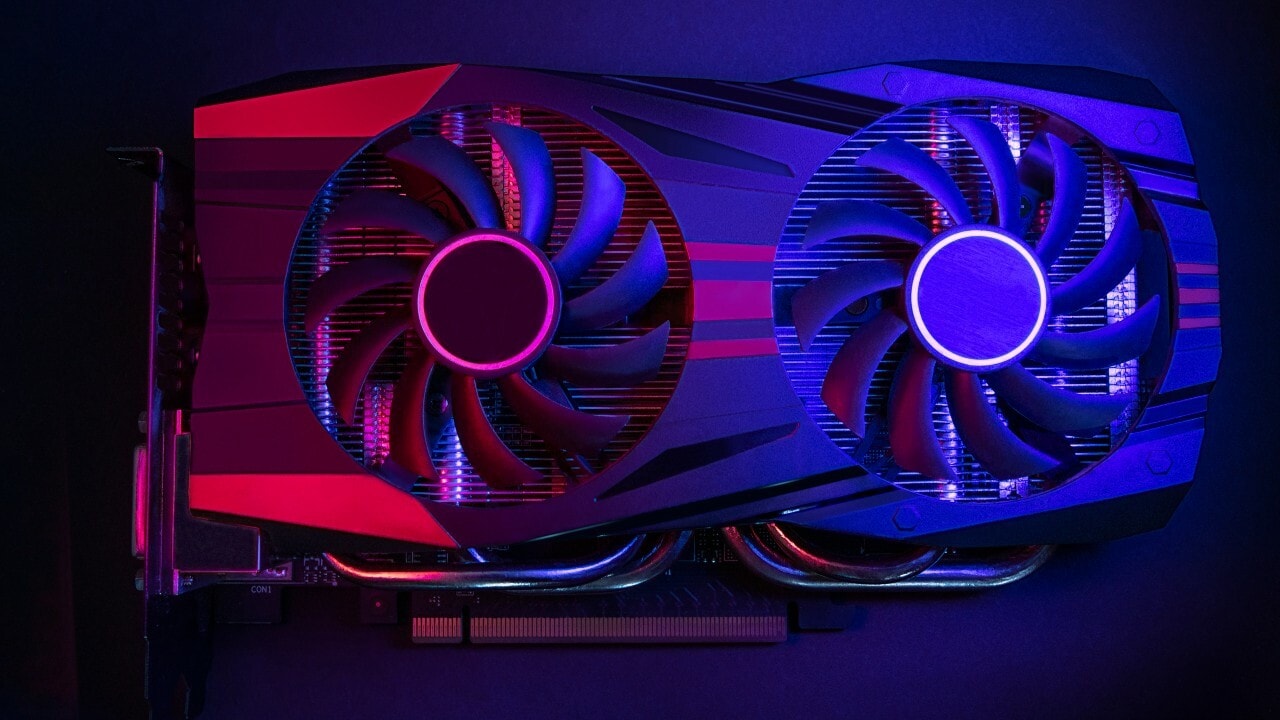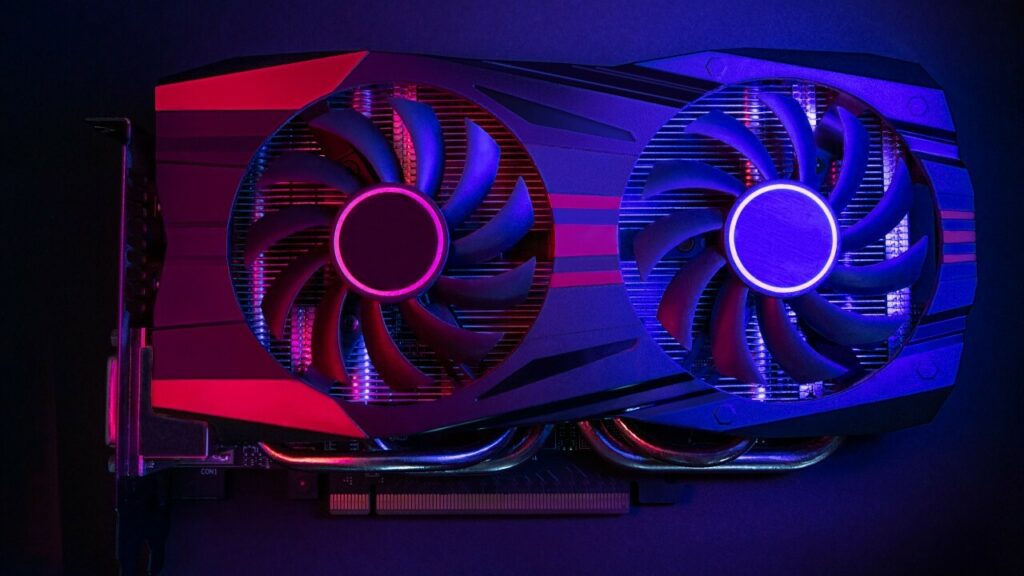 Here's a (mostly) jargon-free guide to understanding what you're looking for in a graphics card. These specs apply to all cards, but we've outlined what you'll need to get the most out of your games.
Memory. This is the most important factor. Without enough memory, your game will run slowly, and the visual performance will be poor. You'll drop frames (visuals will appear clunky and load slowly), and the overall experience… won't be good. We recommend a minimum of 8GB for the best experience (12GB is even better).
Ports. This is how the card connects to your monitor — or doesn't if you buy one with the wrong connections. Check your monitor before you purchase a card and ensure that it'll connect easily – you can buy adaptors, but that's another bit of tech slowing down the connection.
TFLOPS or GFLOPS. This indicates the card's maximum performance speed. "T" in "TFLOPS" stands for "trillions" whereas "G" stands for "billions" in GFLOPS. Trust us; it makes sense. The FLOPS are floating-point operations – this is a technical way of saying, "this is how many things the GPU can do at once." And if you don't know what a GPU is, that's a Graphics Processing Unit or graphics card!
Form factor. This is the size and shape of the card. It determines whether it'll fit into your PC, making it a vital consideration. Check out the card's specs and measure them against your case.
TDP. This lets you know the wattage you'll need for the card to work correctly. It stands for Thermal Design Power, so it's technically an indicator of how much heat the thing will pump out. If your PC tends to overheat already, this is relevant – but the most important factor is ensuring you have enough wattage.
Power connectors. A good-quality graphics card takes up a lot of power – you'll need extra. Ensure that you can connect an appropriate power source to your GPU easily.
We could spend all day listing factors, but these are the most important technical terms. Let's move on to matching a GPU to a monitor.
Target Resolution and Monitor Technology: Your First Considerations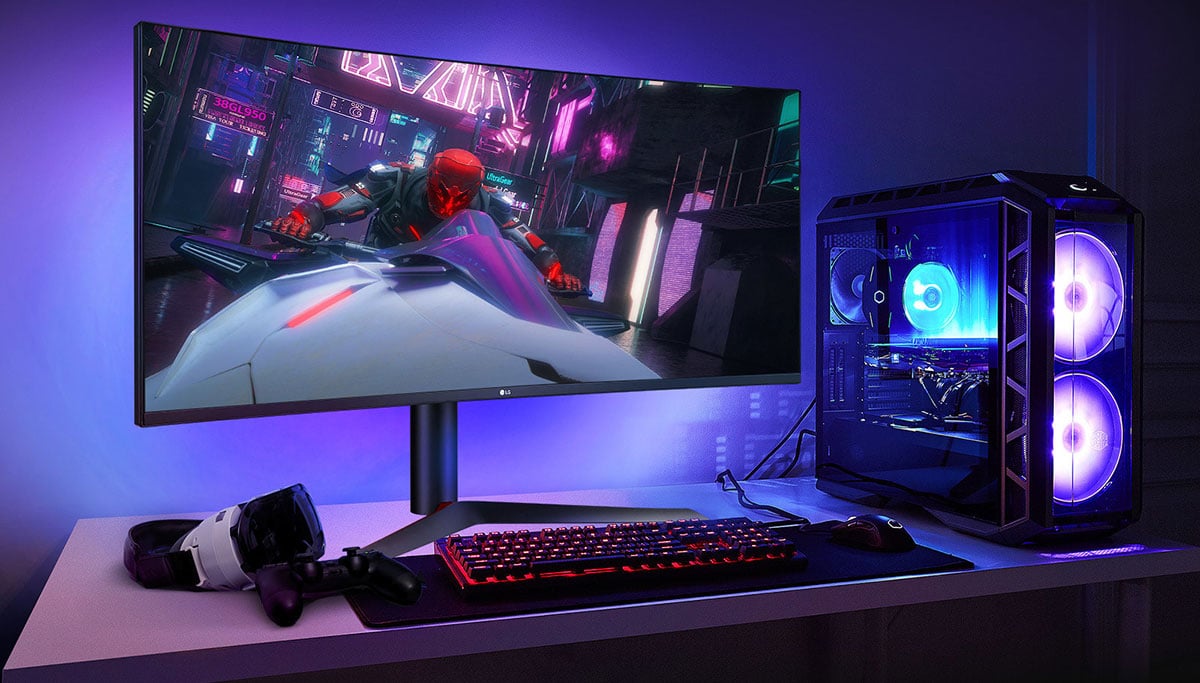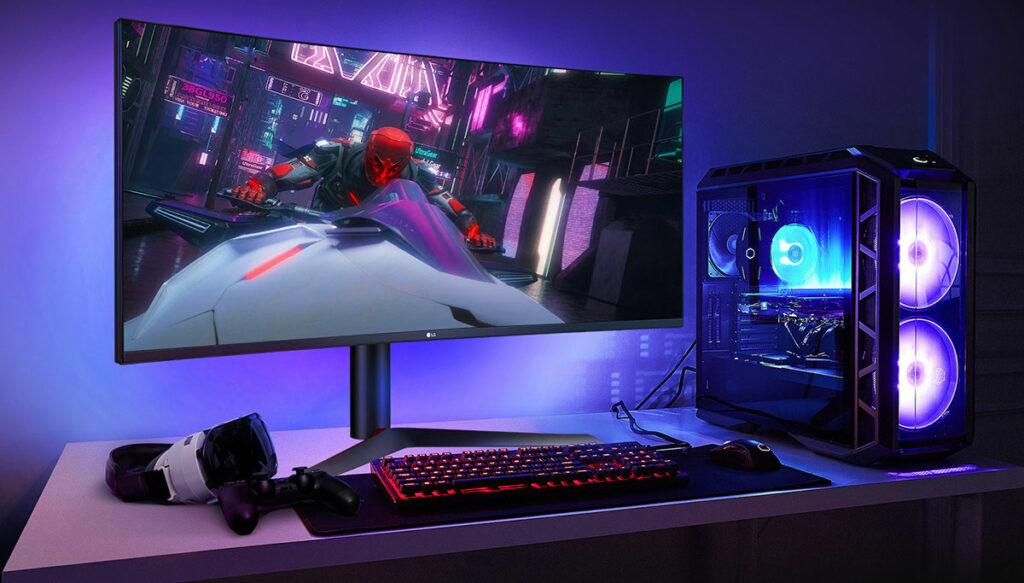 The primary purpose of a graphics card is to keep your game loading smoothly so you don't drop crucial frames. This is important simply for your enjoyment of the game – nobody likes slow-loading screens.
However, if you're playing online or even competitively, it also affects your performance just as much as which monitor is best for gaming. In a fast-paced game like an FPS, it's the difference between getting a shot off and hitting the floor.
Target Resolution
Target resolution describes how many pixels can be displayed on a monitor simultaneously. The recommended minimum for an average computer is 1024×768, but if you're wondering which monitor is best for gaming, you want to shoot for at least 1920×1080. This resolution is available on pretty much all affordable monitors and will give you a great visual experience.
The Monitor
Which monitor is best for gaming? Most professional gamers use large 24 or 27-inch screens – this makes it easier to see what's around you and focus on micro-intensive situations. This size is optimal because it's about as big as you can get without having to turn your head.
The next consideration is the refresh rate, which is described in Hz. A standard 60Hz monitor refreshes 60 times per second, which provides a coherent display. However, high-quality monitors often use 144Hz, giving you a more seamless experience and letting you enjoy your favourite games in unbelievable detail.
What Connections Should My Graphics Card Have?
Below are the most common connection types for GPUs – this is what links it to your monitor.
HDMI. Virtually all good monitors have an HDMI input, making it perhaps the most popular connection type. Your GPU should be able to use HDMI.
DisplayPort. This is another common connection type – check that your monitor and GPU both feature this before buying, as it's slightly less standard than HDMI.
USB Type C. This may become more popular over time, but only a few GPUs use USB Type C for now. Not all monitors are compatible with this.
DVI. If you have an old monitor, it may only support this type. It may not be compatible with newer cards.
Upgrading a Pre-Built Desktop With a New Graphics Card
You can upgrade your old desktop with a new GPU. The most important things to check for are:
That it will fit into the case
That it won't cause the PC to overheat
That the PC can provide sufficient power, or that you have compatible power sources for backup
That it can connect without needing extra adaptors
The best way to enjoy a top-quality experience is to build a gaming PC from scratch, but this isn't an option for everybody. Make sure you know your old PC's specs before purchasing a card to ensure it's compatible.
Top Picks
Below are some top mid-range graphics cards for PC available today.
Gigabyte GeForce RTX 3060 Gaming OC 12GB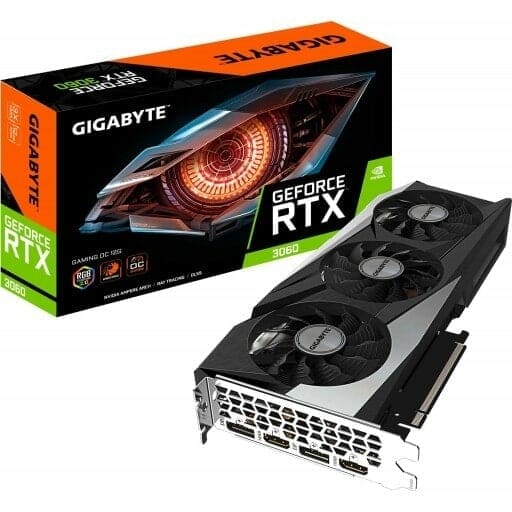 With 12GB memory, an impressive base clock, and NVDIA's super rendering tech, this is an all-around top choice for gamers. It has dual DisplayPort and HDMI connectors, meaning it's compatible with virtually all modern monitors.
This GeForce GPU is available at an excellent price for a high-end product – check it out.
MSI GeForce RTX 3060 Ventus 2X OC 12GB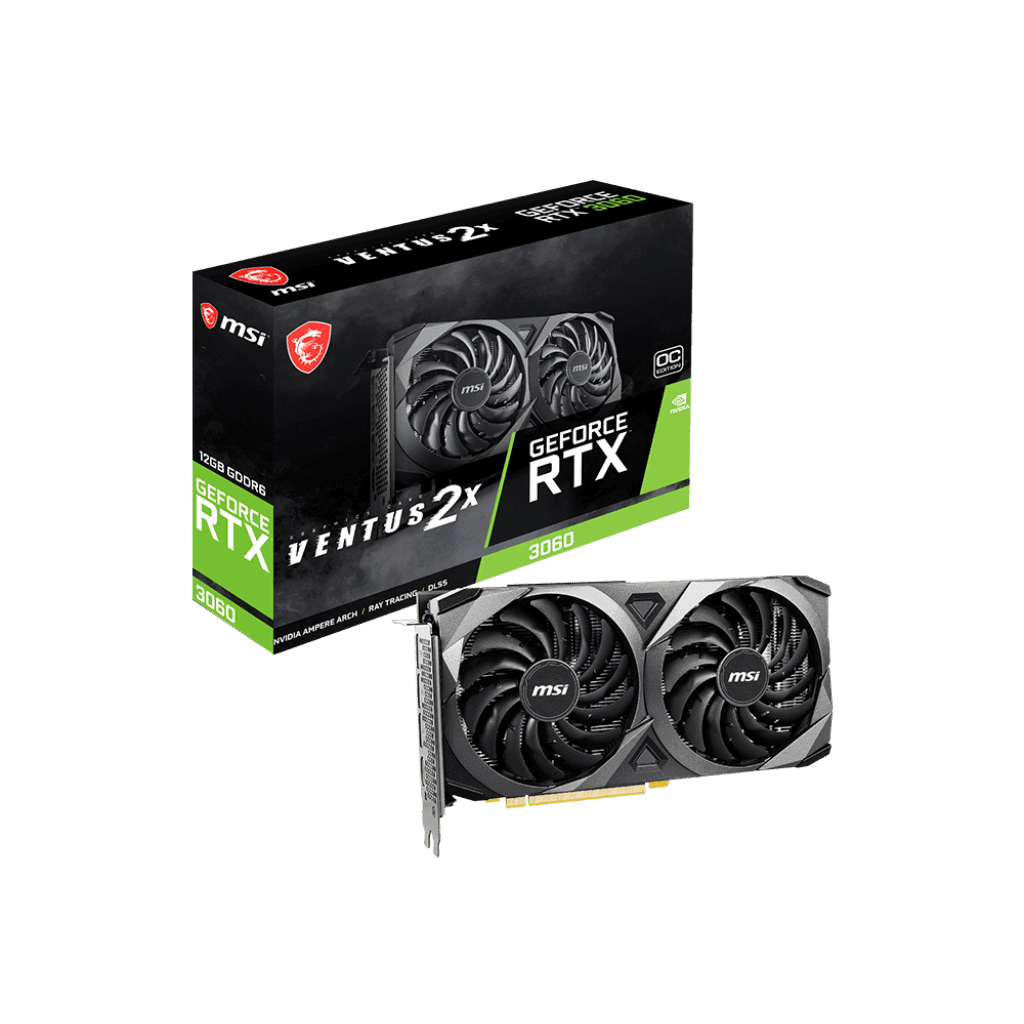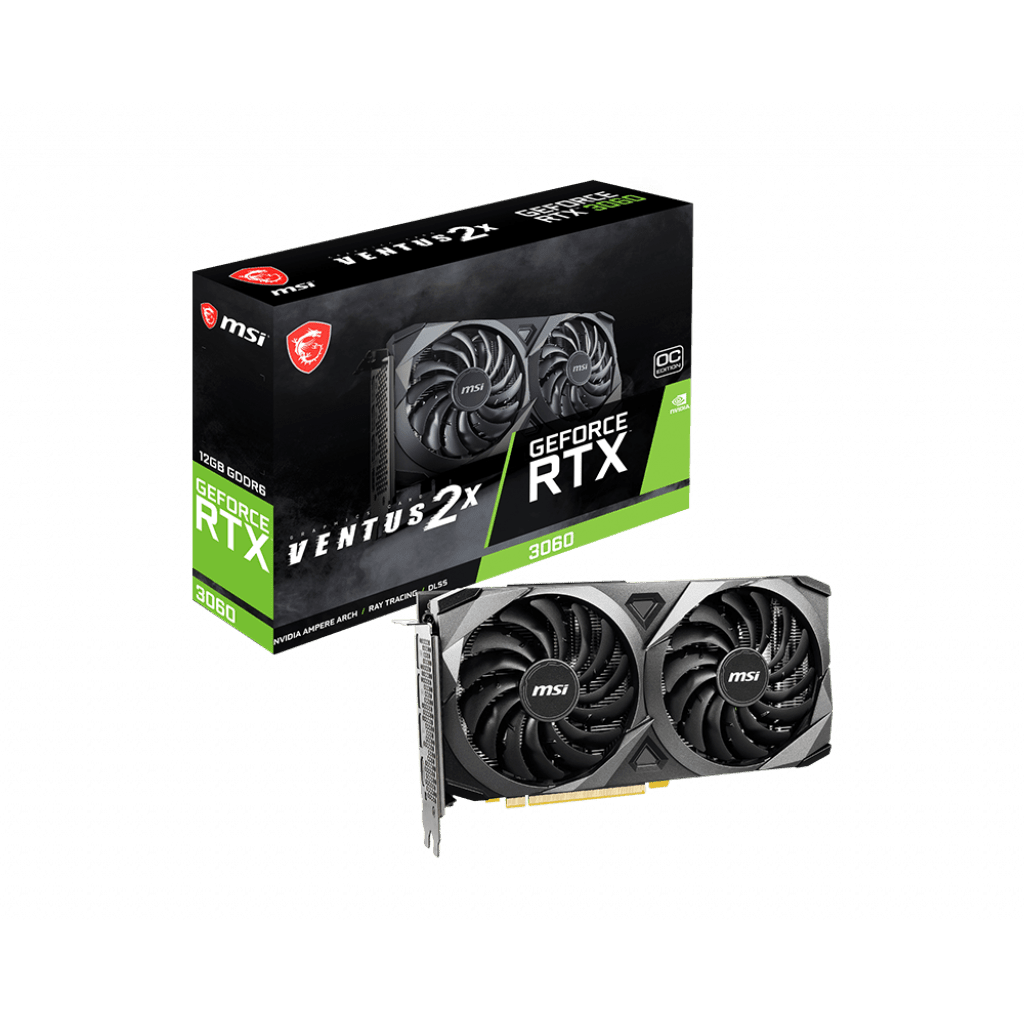 Another top product from GeForce with 12GB of memory and superb connection options, this GPU also boasts great heat insulation, making it an excellent choice for upgrading an old desktop. If you're getting serious about your gaming, this GeForce GPU is an affordable option with a lot to offer.
MSI Radeon RX 6650 XT Mech 2x 8GB GDDR6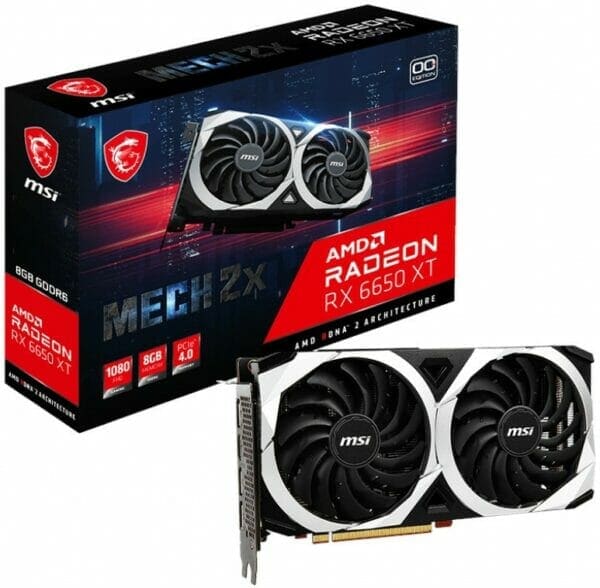 This GPU from Radeon is perfect for larger monitors, creating a high-quality display and maintaining substantial framerates. At 8GB, it's a superb choice for casual gamers who want an immersive visual experience, and it connects easily to almost all monitors.
Gigabyte GeForce RTX 3050 Eagle 8GB Graphics Card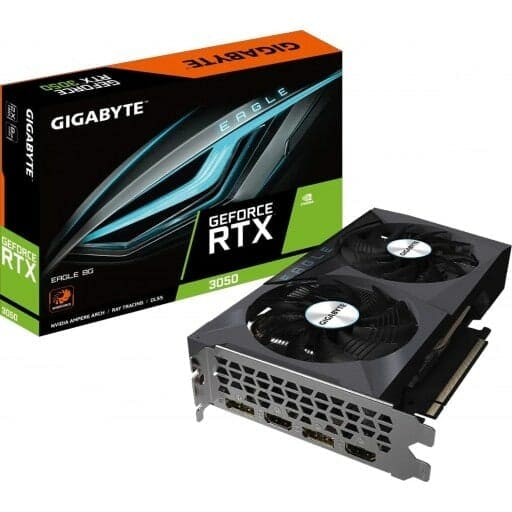 The Eagle card from GeForce is one of the most affordable gaming graphics cards for PC. It comes from a top manufacturer and competes with GPUs double the price. It has a great cooling system and is another wonderful option for upgrading a pre-existing PC.
Frequently Asked Questions
Which monitor is best for gaming?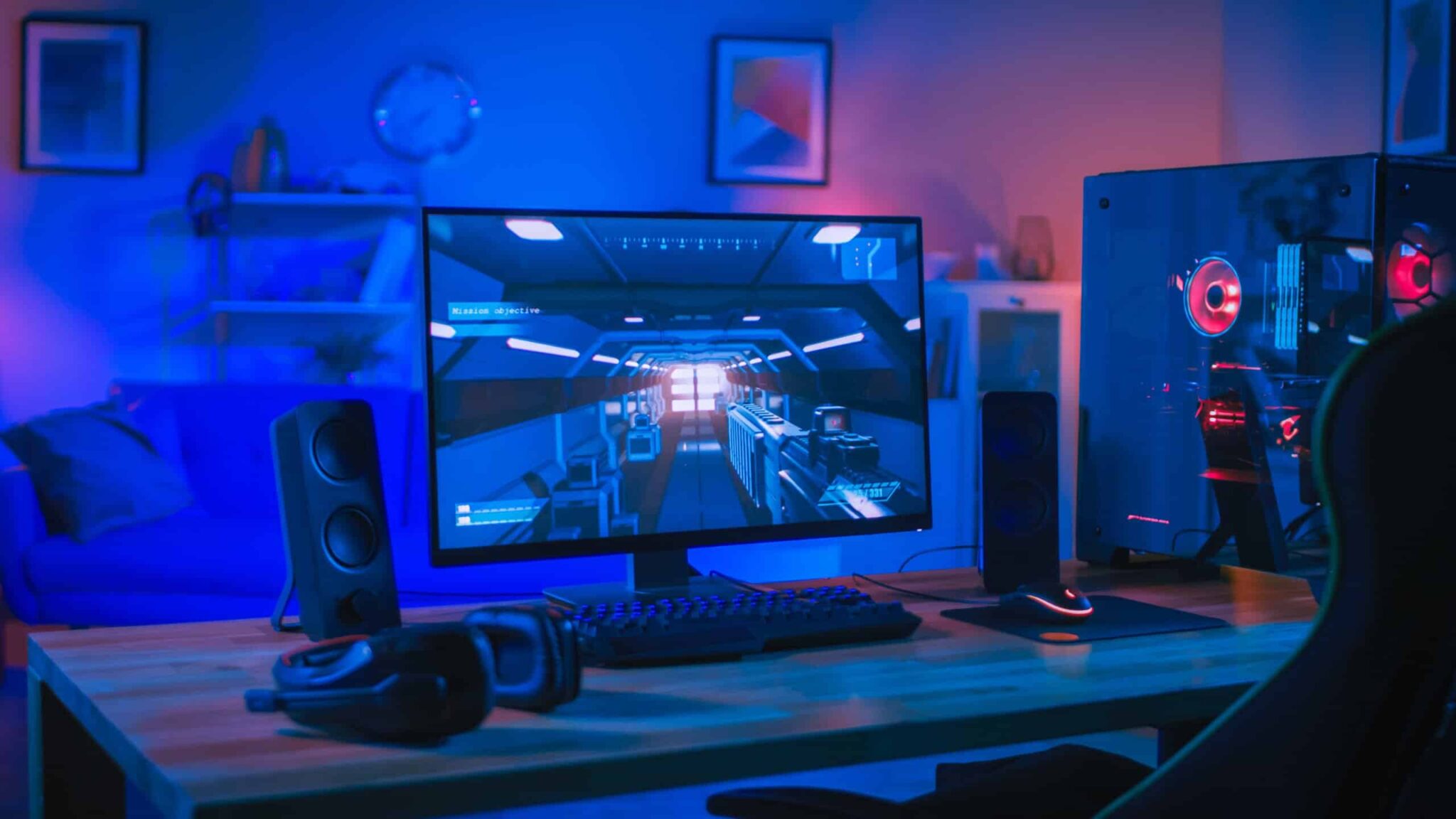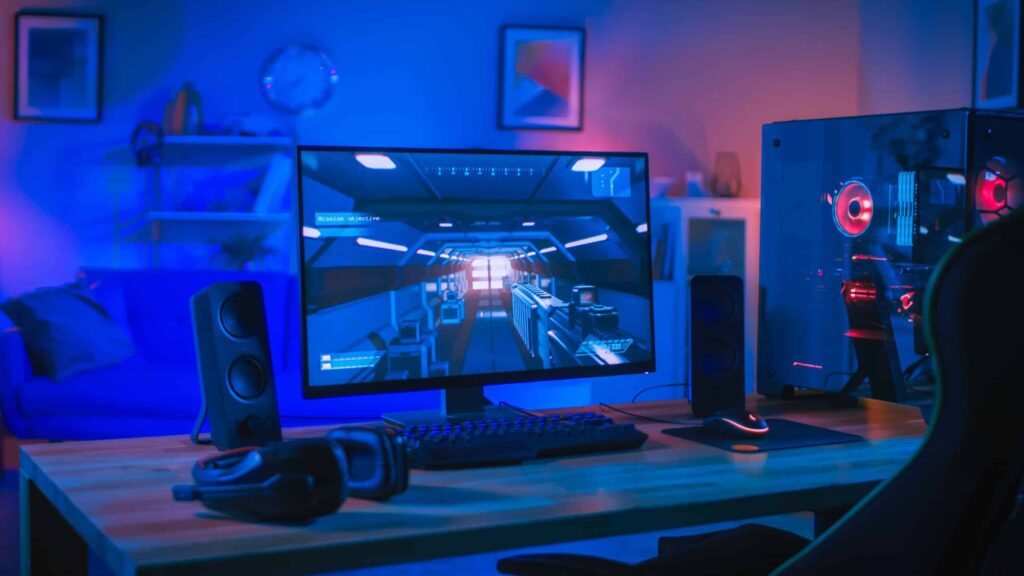 A 60Hz monitor will do a good job for most casual gamers. The minimum size should be around 18 inches.
What are the top 5 best gaming monitors?
There are some superb gaming monitors out there, whether you're on a budget or looking to splash the cash. The top 5 will depend on your budget, needs, and preferences, but keep an eye out for Samsung, Phillips, and Dell products.
What kind of monitors do pro gamers use?
Most pro gamers use at least 144Hz monitors at 24 inches plus. However, each pro has unique preferences – check out your favourite gamers' streams and ask!
Is 144Hz good for gaming?
Yes! 144Hz is a great choice for gaming. You'll never miss those split-second details, although 60Hz is still fine for casual players.
Is a curved monitor better for gaming?
Some people find curved monitors better for depth perception and easier to look at for a long time. They don't perform better than flat screens in specs – it's your choice.
Do pros use 24 or 27-inch monitors?
Both are popular among pro gamers, although 24-inch tends to be the most popular.
Is a bigger screen better for gaming?
Size isn't everything! A monitor between 18-27 inches will display your game just fine. Going bigger means you'll need to turn your head more, slowing you down.
Wrap Up
Regardless of which monitor is best for gaming, finding an affordable, high-performance graphics card for PC is the best way to take your gaming to another level. Whether you're looking to build a PC from scratch or upgrade your old one, the GPUs listed above and more that you'll find on the PC International store are essential if you want to raise the game and wow your friends.