The best models in the HP range of laptops offer you a combination of substance, style, and performance, with an affordable price tag and a reputation you can trust. Top-quality notebooks from HP offer you the same power and performance you get from Apple and Dell, without the heavy price tag.
HP Laptops suit a variety of tasks, from gaming to editing and office work. They're robust, with all the features you would expect in a premium machine. HP offers you a complete range of laptop solutions, from business machines and 2-in-1s to wallet-friendly Chromebooks.
Whether you're looking for a top-of-the-line machine or something affordable, there's a laptop in this post to suit your needs. Our review of the best HP laptops unpacks our choices for the top four models from this world-renowned brand.
4 Best HP Laptops in South Africa
If you're looking for a new laptop, why not go with HP? It's a solid brand with one of the best reputations in the market. Let's unpack the top four HP laptops to see which one suits your needs.
HP Chromebook 14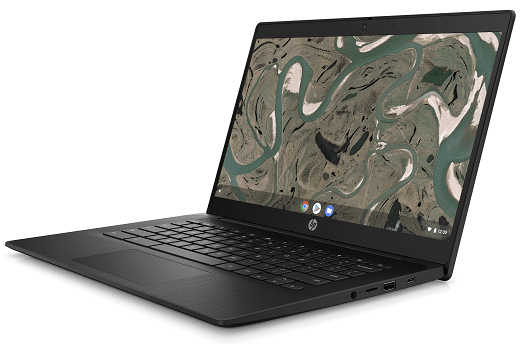 All HP Chromebook 14 models feature the same AMD processor, 4GB of RAM, and 32GB of eMMC storage. It may not be as powerful as other Chromebooks, but it comes with a few aces up its sleeves, which is why it's on the list.
The Chromebook 14 strikes a good balance between portability and ample screen space with a comfortable keyboard and a decent trackpad.
You get a slimline form factor and a 720p webcam with a security lock slot, a USB 3.1 Type-C port, and a USB 2.0 port on the left. On the right, you have another USB Type-C 3.1 port, along with a USB 2.0 port joined by a microSD card slot and audio jack.
There's a Full-HD 1080p resolution display, and you get a price tag under $500.
HP Envy 13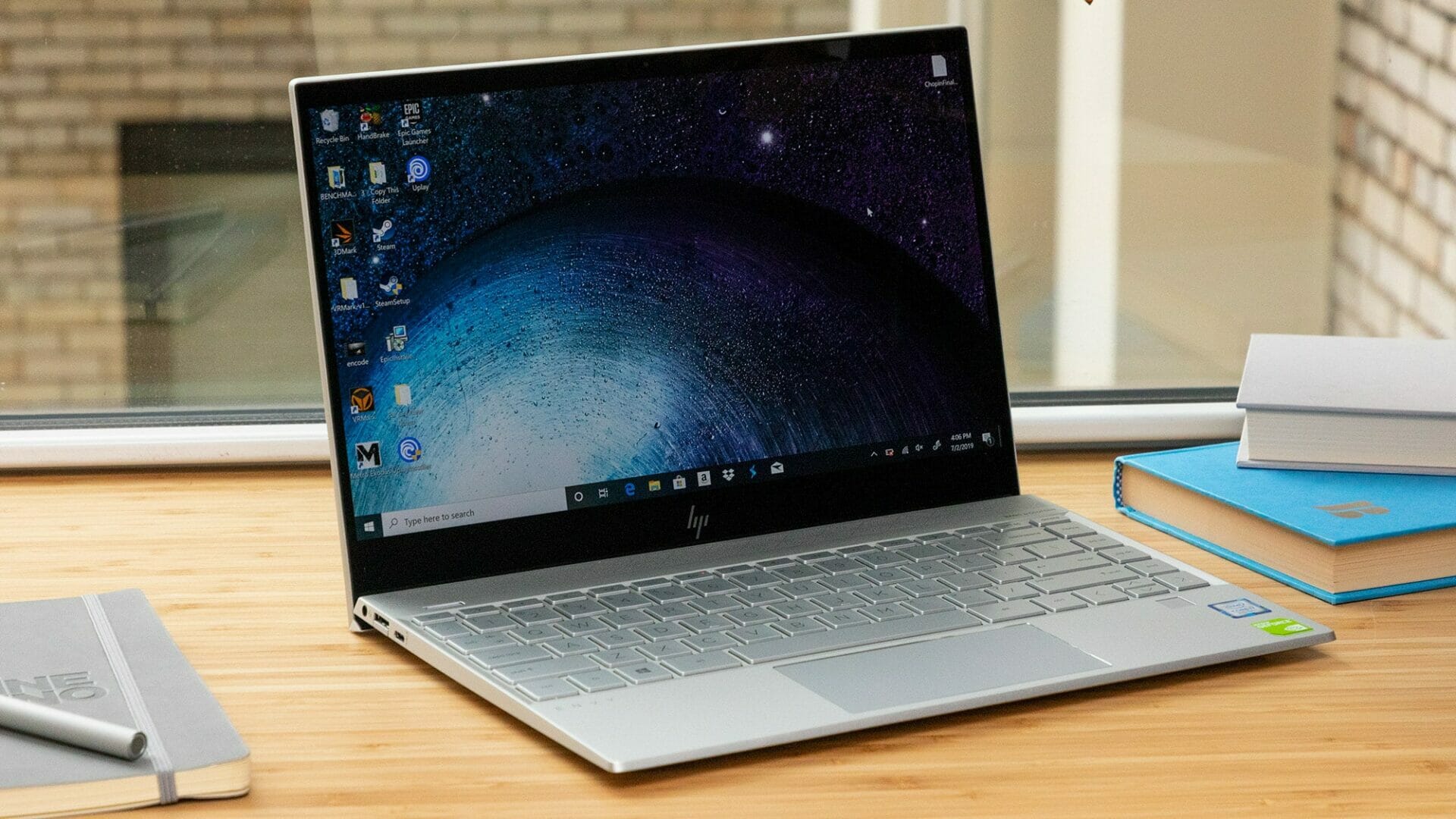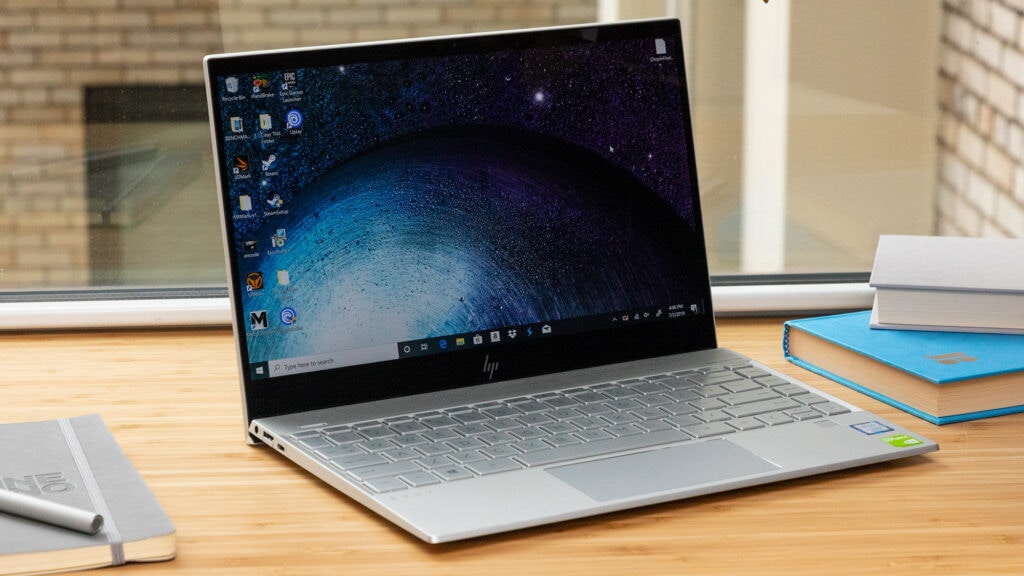 The HP Envy 13 features sleek metal styling in the chassis, with a large keyboard and a compact size. It's the ideal portable machine and one of the best HP models for executives that travel. You get the 11th Gen Intel Core CPU and a 4K touch screen with a vivid display.
The HP Envy offers you a lightning-fast performance and a comfortable keyboard. There are plenty of ports, with the left edge of the machine housing a USB 3.1 Type-C port, USB 3.1 Type-A port, and an audio jack. On the right, you have a microSD card slot, another USB 3.1 Type-A port, and we like the sliding switch for killing the webcam.
Overall, it's a compact machine offering powerful performance, elegant styling, and a decent price tag under $1,000.
HP Spectre x360 14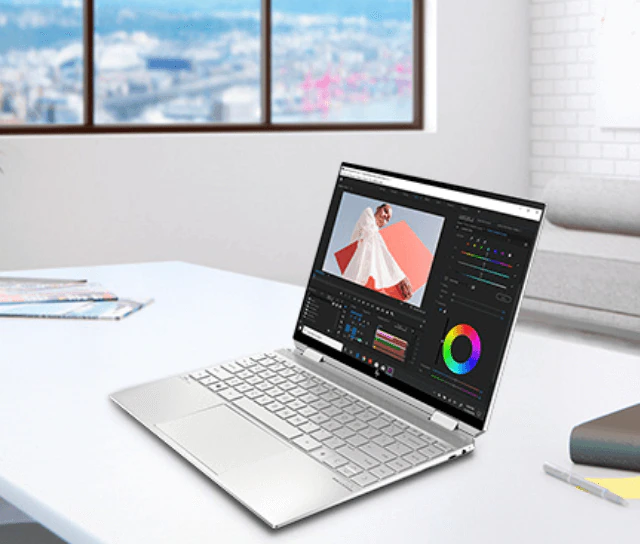 If you're looking for the ultimate executive laptop, we recommend going with the Spectre x360 14. This model features a class-leading 2-in-1 design, powered by the 11th Gen Intel CPU with Iris Xe graphics. You get a 3:2 aspect ratio display with vivid, bright 1920 x 1280-pixel IPS and 3K2K OLED display options.
The Spectre has an incredible battery life of up to 12-hours, a generous keypad with responsive keys, good key travel, and a touchpad with a silky feel. Keep your data protected with the biometric fingerprint sensor and facial recognition.
You also have an excellent selection of ports, including a USB 3.2 Type-A port on the left and two Thunderbolt 4/USB-C ports on the right. There's also an audio jack and a microSD card slot.
The Spectre's slimline profile and slender form factor make it a lightweight, highly functional, and powerful machine.
HP Omen 15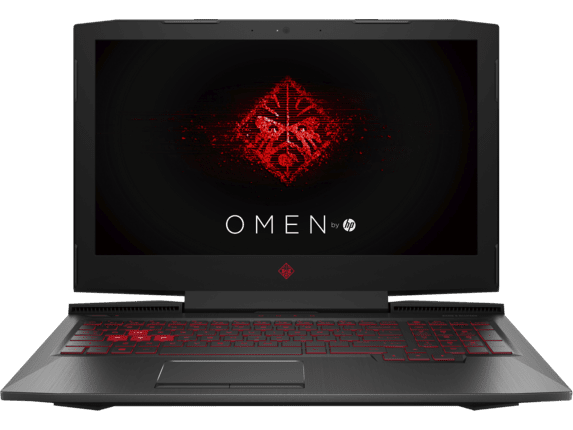 If you're looking for a crossover machine suited to working on editing projects, design work, office tasks, or gaming, the HP Omen is your one-stop machine for everything. You get an ultra-fast performance made for gamers, with an AMD Ryzen 7 5800H processor with 4.4 GHz speeds to rock Dota 2 or Overwatch.
You can equip the Omen 15 with your choice of Nvidia GPU like the hush-inducing GeForce RTTX 3070 with Nvidia G-Sync for desktop-level performance at excellent frame rates. The Omen comes with a portable and sleek design profile of 0.91 inches high, making it easy to dock or carry anywhere.
Finally, the Omen 15 brings you a steady barrage of zappers and husklings with the narrow bezel and tempest colling technology that comes with its anti-glare 15.3-inch diagonal FHD screen with up to 165 Hz refresh rate.
The Omen 15 is the best premium choice for a laptop in the HP range.
Conclusion
From Chromebooks to the latest Intel processors and dedicated GPUs, HP has something in its range to suit any task or project. The laptops in this review come with a treasure chest of features and outstanding performance in any work environment.
Choose the HP laptop that partners with your workplace requirements. How will you commute with your new laptop? What kind of performance, RAM, and storage do you need in a computer? We're sure you'll find a solution in the four HP models in this review.