In today's fast-paced world, a reliable laptop is a must-have for both personal and professional use. But with so many options available, finding one that fits your budget can be overwhelming.
That's why we've done the research for you and compiled a list of the best budget-friendly laptops on the market. From versatile 2-in-1s to cheap gaming laptops, our expert guide has something for everyone.
Whether you're a student, freelancer, or just in need of a basic device, finding cheap laptops with price that won't break the bank is always satisfying. Thus, let's go over the cheapest laptops in South Africa you can find – be sure to check PC International's laptop catalog!
Top 5 Cheapest Laptops in South Africa
1. HP 255 G8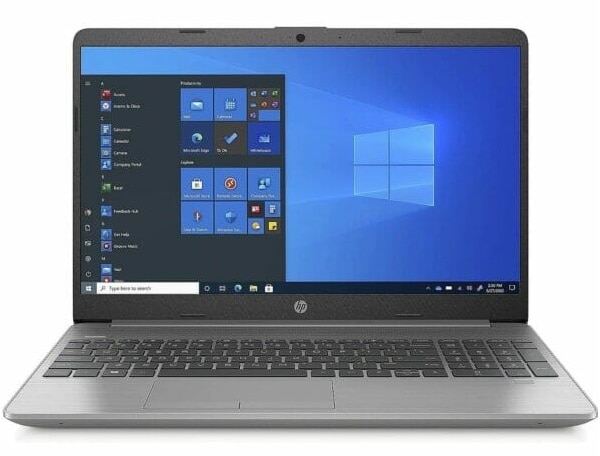 One of the cheaper options on this list, the HP 255 G8 offers a great balance of portability, performance, and affordability. Its lightweight design makes it easy to carry around, making it a great option for students, professionals on the go, or anyone who wants a laptop to take with them wherever they go.
The HP 255 G8 boasts a comfortable keyboard, which is great for those who spend a lot of time typing. The keys are well-spaced, and the feedback is good, making typing a breeze. The great battery life is another plus, which allows you to work or play for hours without needing to plug in.
When it comes to cheap HP laptops, it doesn't get much better than this.
2. Dell Inspiron 3511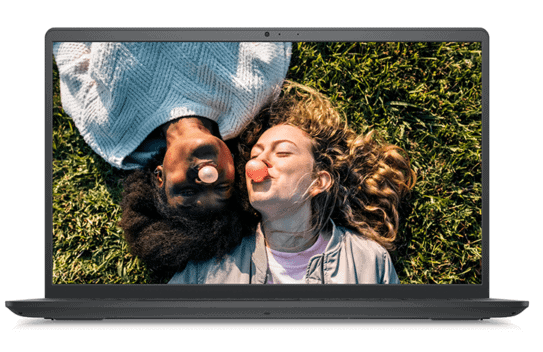 The Dell Inspiron 15 3511 is a great option for those looking for a budget-friendly laptop with a large display. With its 15.6-inch screen, it offers a spacious and immersive viewing experience, making it great for streaming your favorite Netflix shows.
The best part is, despite its low price point, there is a wide range of specs and configurations available to choose from, allowing you to customize the laptop to suit your specific needs.
Whether you need a powerful processor, more storage, or a dedicated graphics card, the Dell Inspiron 15 3511 has you covered. The great value and versatility that this laptop offers make it a great option for anyone looking for budget-friendly Dell laptops without compromising on features and performance.
3. Acer Aspire 5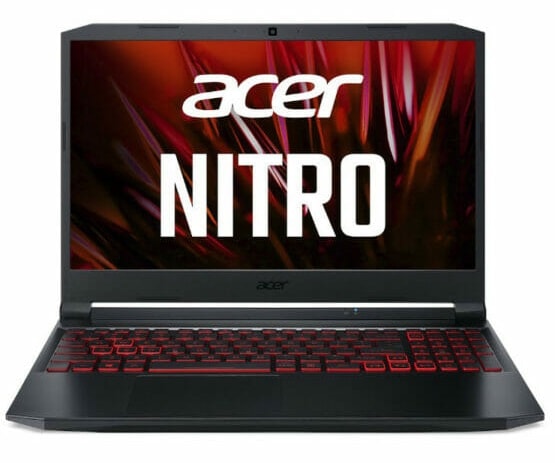 The Acer Aspire 5 is a great option for those looking for full-featured Acer laptops at an affordable price point. It offers a decent spec sheet that includes a 15.6-inch 1080p display, which is great for streaming and working on documents, and sufficient connectivity options. The keyboard is comfortable to type on, making it an ideal choice for students or anyone who needs to do a lot of typing.
The one minor downside of the Acer Aspire 5 is its battery life. It lasts around 7 hours, which makes it less appropriate for those looking for all-day use.
However, it shouldn't be a concern for people who mostly use their laptops plugged in at home or in the office.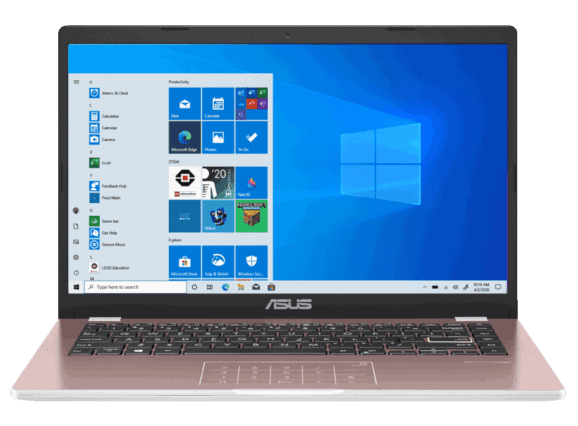 The E410 may not have the highest ratings compared to other laptops in its price range, but it offers a lot of features for under £300/$300 and is an excellent budget option for those looking for capable Asus laptops. The NumerPad on the trackpad takes a bit of getting used to, but many find it advantageous in the end.
The E410 has a great battery life, a lightweight design, and is capable of performing basic tasks efficiently. With key features at an affordable price, it is a great value option for those looking for a budget-friendly laptop.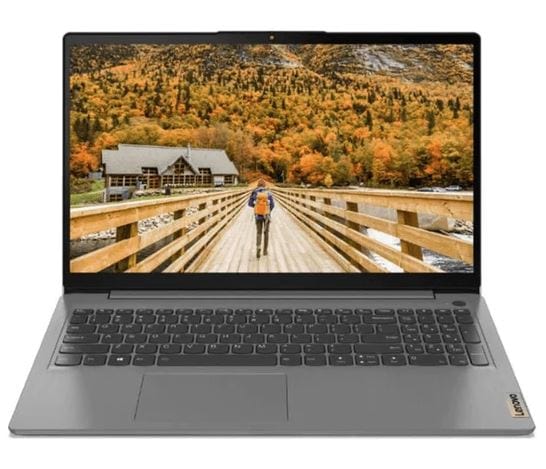 The Lenovo IdeaPad 3 14 is a budget-friendly laptop that offers a powerful AMD Ryzen 5 processor, a good full HD display, and a comfortable keyboard. It performs well and has a sleek dark-blue design.
This laptop is a great option for families and students looking for a capable device with added features such as Wi-Fi 6, USB-C and HDMI ports, and a fingerprint reader. It may not have the same high-end appeal as Lenovo's ThinkPad line or other Lenovo laptops, but it is still a good choice for those in the market for budget laptops.
See also:
How to Check for the Cheapest Budget Laptops with Price?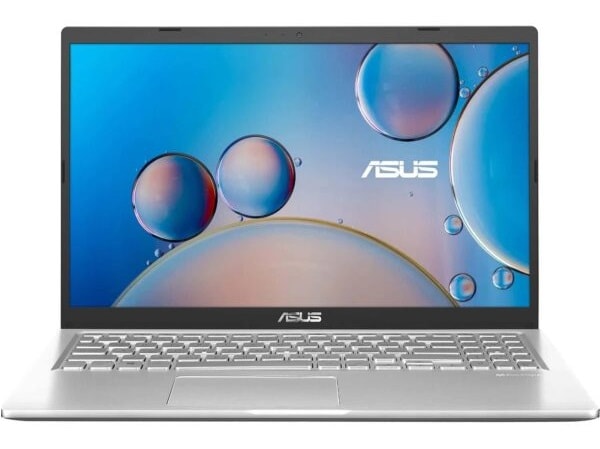 While some buyers may have a limitless purchasing budget and want a multi-purpose beast that's capable of running the heaviest programs and video games, others might just want a simple device for school or work purposes that is able to run the basics.
It's worth mentioning that cheaper doesn't always necessarily mean better. With laptops in particular, the old idiom of "you get what you pay for" rings truer than ever, which is why prospective buyers must consider other aspects than price points as well.
Nonetheless, an easy way to look up cheap laptops with price that won't set you back an arm and a leg is by using PC International's laptop price sorter, which will seamlessly display all of our catalog from cheapest to most expensive. Happy hunting – and always remember to consider other aspects such as battery life, RAM, size, CPU, storage, connectivity options, and much more.
For a quick guide to budget laptops by processor strength, try:
FAQs:
What is the cheapest laptop in South Africa?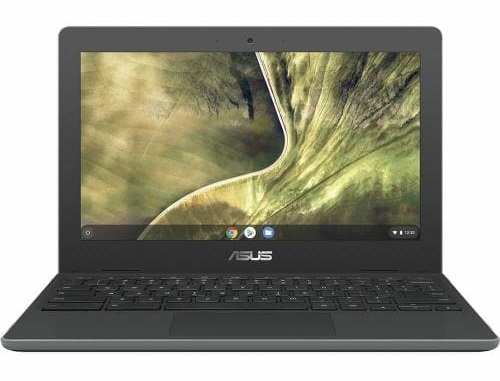 The cheapest laptop currently available in PC International's catalog is the Asus Chromebook N4020. While this product isn't bad by any means – it's actually more than enough for students or professionals looking for a machine to run the essentials – specification-wise, you could probably get better value for money with other gigabyte laptops in this guide.
Which laptop is the best at the lowest price?
It is difficult to say which budget laptops are the "best" at the lowest price, as it all depends on your specific needs and preferences. A laptop that is perfect for one person may not be suitable for another.
However, Chromebooks are known to be some of the most budget-friendly options available. As one of the cheapest laptops in South Africa, they are lightweight, user-friendly, and have a long battery life.
What is the best laptop for the least amount of money?
When it comes to looking for the cheapest laptops in South Africa, this answer will always vary on what you're looking to get out of your laptop – that is, whether you're needing it for work, school, gaming, or purely leisure purposes
Moreover, despite differing price points, some may choose one laptop over another due to a preference for a specific brand, style, look, or set of specifications.
Nonetheless, it's safe to say that all products mentioned in this guide are excellent in terms of true value for money. Hopefully, your research process of finding cheap laptops with price truly eases out with this list.