If you're a PC gamer, there comes a time when you need to make a crucial decision: purchasing a laptop vs. desktop gaming system. While many industry professionals have emphatic opinions on the subject, the truth is that your personal needs and budget play a critical role in determining which type of machine is best for you.
Keep reading for our complete analysis comparing gaming laptops vs. desktops, including our top picks for gaming laptops and monitors.
Gaming Laptop vs. Desktop: Which Should I Choose?
When you're weighing the pros and cons of a gaming desktop vs. laptop, you might be tempted to focus just on how well each machine runs your favourite games. If that's your only purpose for buying a computer – or if you're fortunate enough to have the resources to afford more than one – it's a perfectly reasonable metric to go by.
However, most of us need to use our computers for more than just video games, and those needs can help you determine which type of computer you should buy. For instance, a student who needs to be able to transport their device to and from school will likely end up with a different machine than an audio engineer who works in a stationary studio with high-end equipment.
Let's take a closer look at the differences between a gaming laptop vs. gaming desktop to help you decide which you should choose.
How Do Gaming Laptops and Desktops Differ?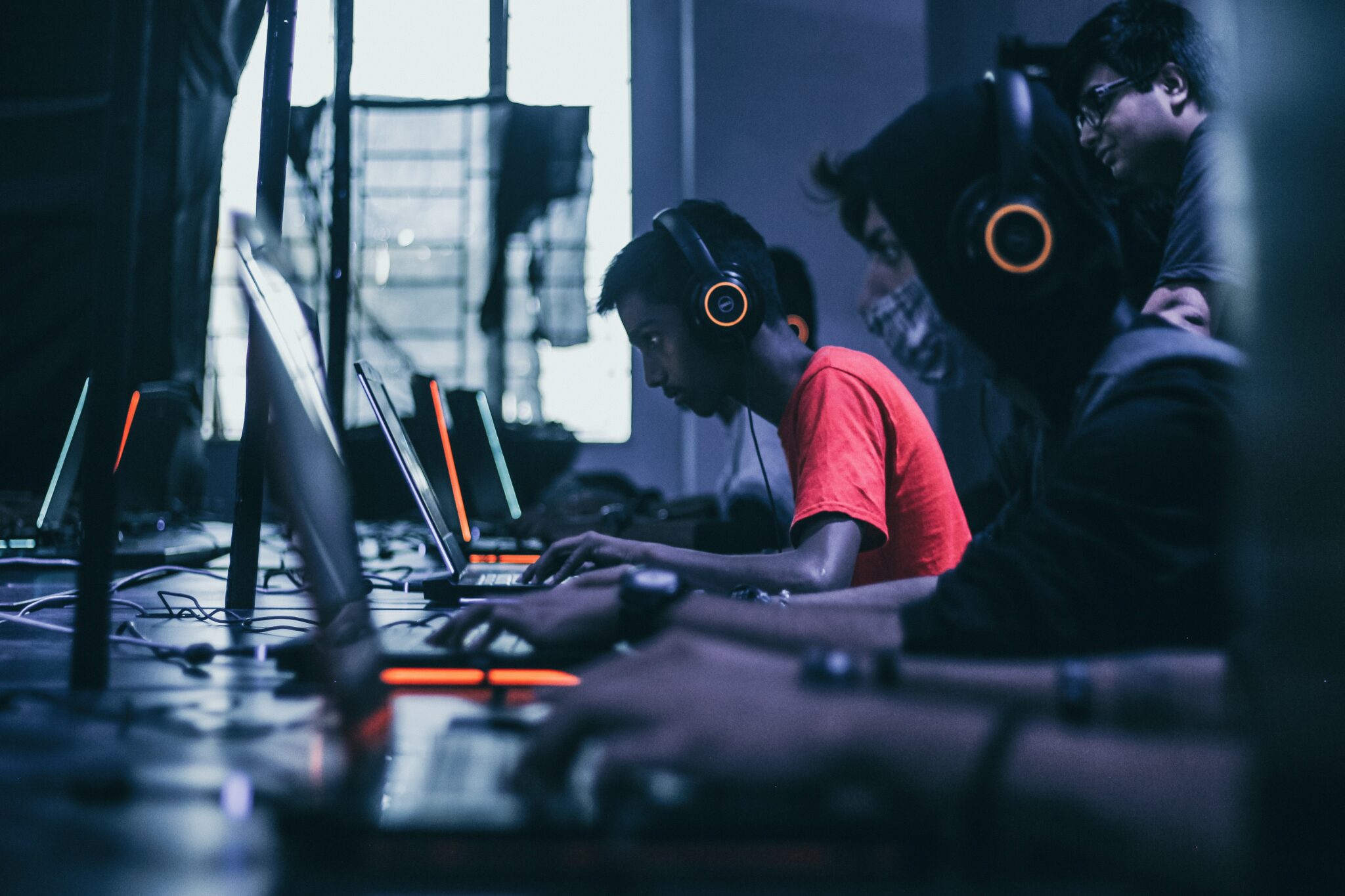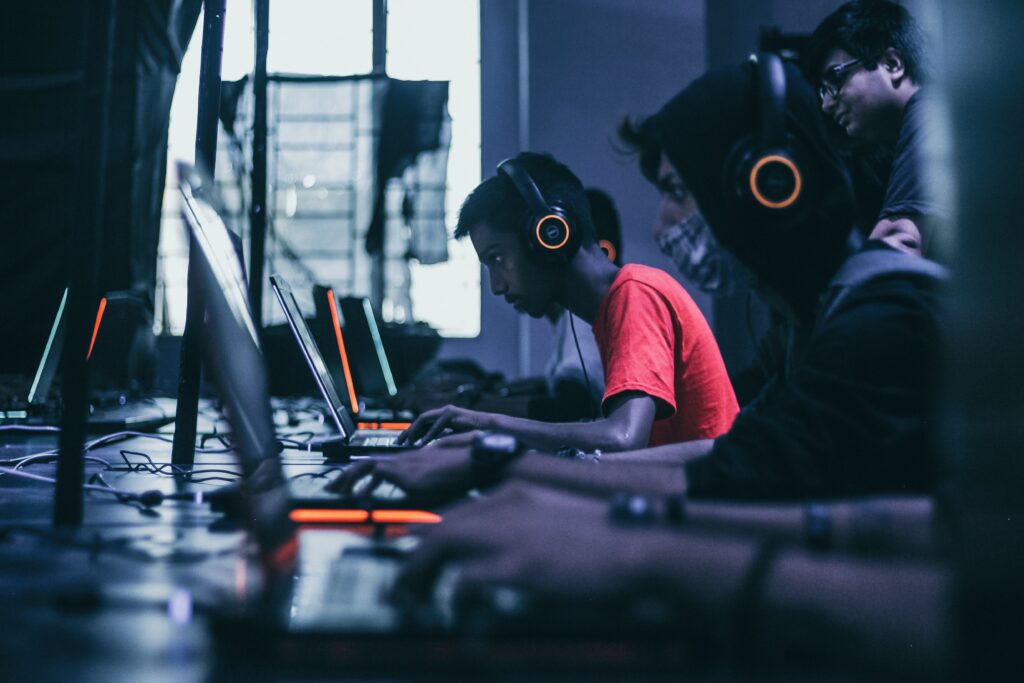 When considering gaming laptops vs. desktops, you'll notice that the primary distinctions between the two types of machines can be split into three different categories.
The first has to do with power consumption. How hot does the computer get while it's working, and how much noise does it make while trying to cool itself down? Noise presents a significant concern for recording artists who need a silent environment to work in, while power consumption may be a crucial factor for someone who wants to keep electricity costs down or lives on an unstable power grid.
The second category is performance. These days, high-calibre laptops and desktops can handle just about any task you throw at them. That said, you'll spend less on a top-performing desktop system than on a laptop with the same capability, so budget plays a significant role in determining the best choice here.
Finally – and perhaps most obviously – there's a stark contrast in portability between gaming laptops vs. gaming desktops. If you need to use your computer for tasks other than playing video games, and some of those tasks involve switching between various locations, there's virtually no reason to choose a desktop setup.
We'll break down these three categories in greater detail below.
Gaming Laptop vs. Desktop: Noise, Heat, and Power Consumption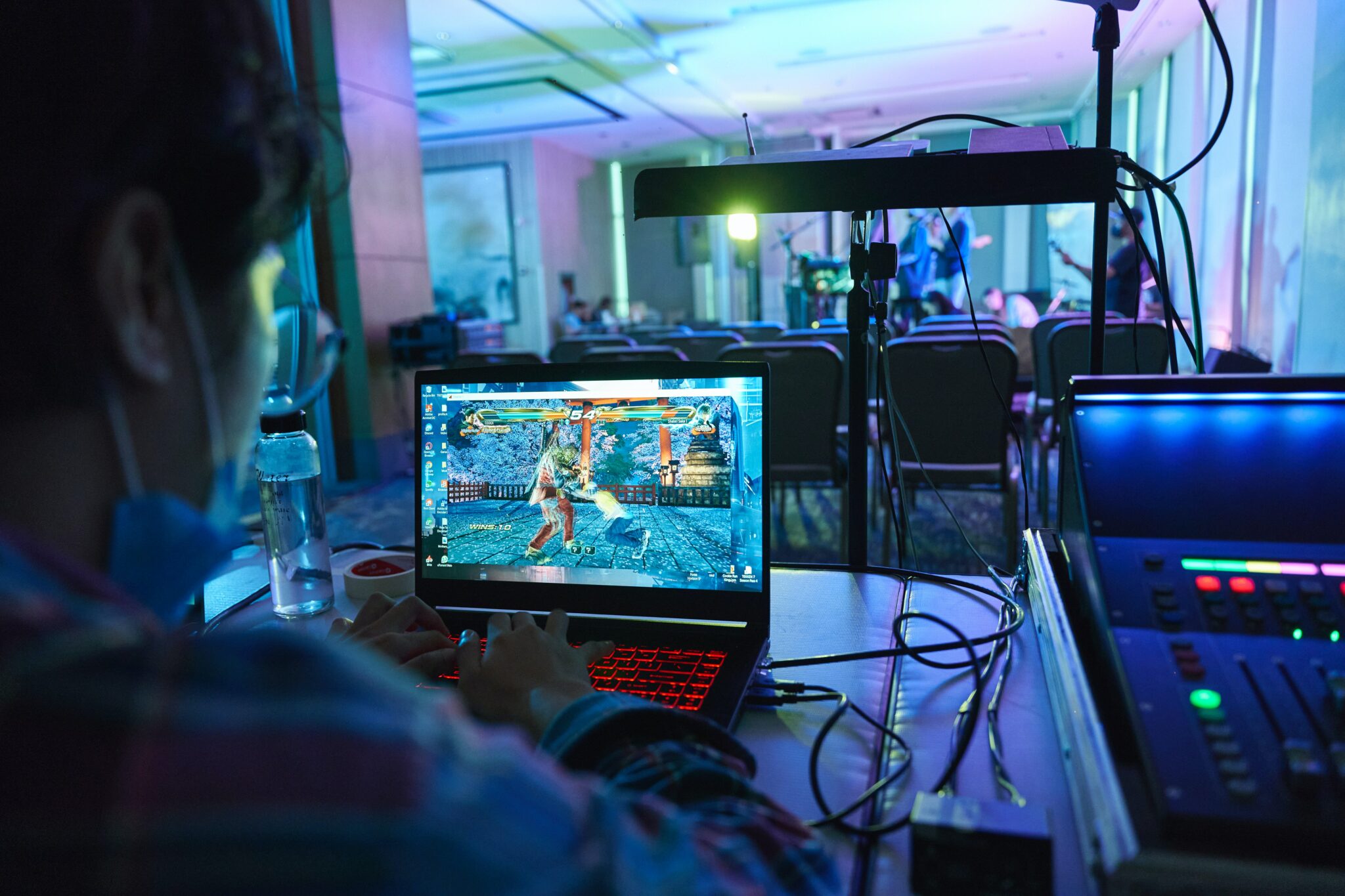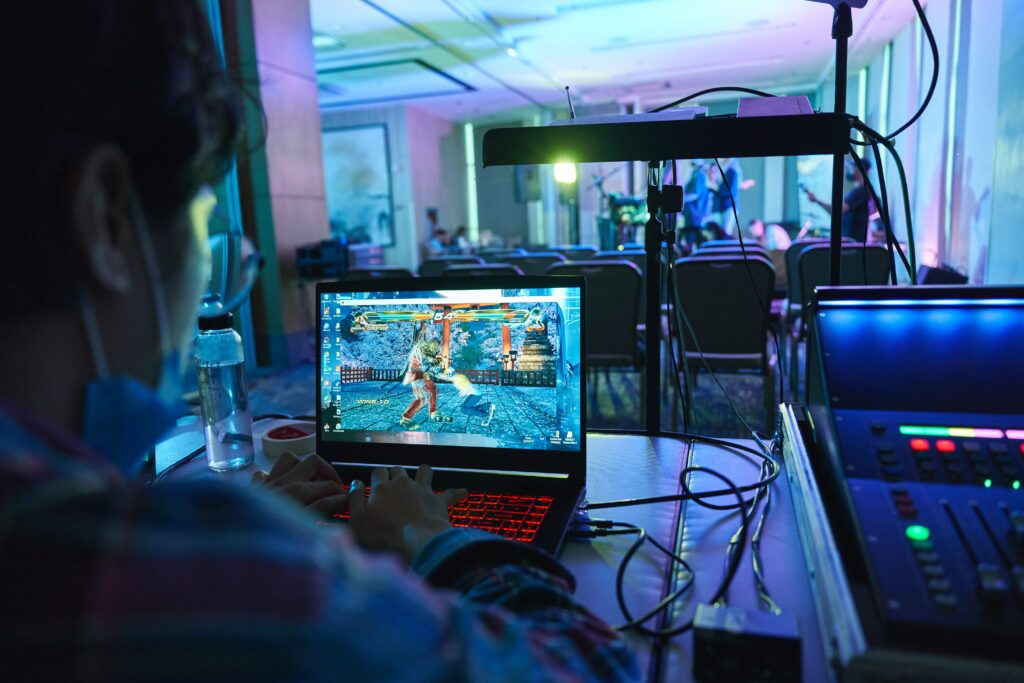 There's a noticeable distinction between how much power a gaming laptop vs. gaming desktop uses while running modern video games. If utility bills are a concern for you, prepare for a stunner: desktops consume anywhere from twice to five times the amount of power as laptops while operating at their highest level, meaning they add significantly more to your electricity costs.
You can mitigate these costs by turning off and unplugging your computer when not in use, but if you favour daily game sessions that last multiple hours, it might be worth considering a laptop instead.
On the other hand, laptops that are powerful enough to run video games are universally much louder than desktops. That's because their cooling fans have to operate at high speeds to make up for their small size. If you need a quiet environment to work or record in, you'll be better off going with a gaming desktop vs. laptop.
In terms of temperature, you'll find both computer types run hot while you're playing the latest games. Laptops overheat more easily than desktops since they're smaller, which can cause performance issues and crashes. However, desktops have a greater tendency to heat up the room due to their larger size.
Gaming Laptop vs. Desktop: Performance
Although desktops have long been upheld as top performers over laptops, choosing a laptop vs. desktop gaming system doesn't necessarily mean you'll miss out when it comes to your gaming experience. These days, technological advances mean you can find high-end laptops that run the latest games just as well as any desktop.
However, the big consideration here is price. You'll pay a whole lot more for a top-tier gaming laptop than you would for a desktop of a similar calibre. Gamers on a budget may want to stick to a desktop setup instead.
Gaming Laptop vs. Desktop: Portability
This last point may seem obvious, but it's an essential consideration. Portability is one of the primary draws of gaming laptops vs. desktops. Obviously, you can't lug a whole desktop gaming system to the coffee shop or on the train. If you need to transport your computer for work or school, or if you want to be able to game while travelling, a laptop is the way to go.
Top Picks
Now that we've discussed the primary pros and cons of gaming laptops vs. desktops, it's time to get into some specific recommendations. Here are two of our favourite gaming laptops and two of our top picks for gaming desktops. We've chosen a high-performance budget option and a top-of-the-line model in each category.
(If you're interested in a desktop setup, don't forget to shop for a gaming monitor that will bring your video game experience to the next level!)
1. Budget Laptop: Acer Predator Helios 317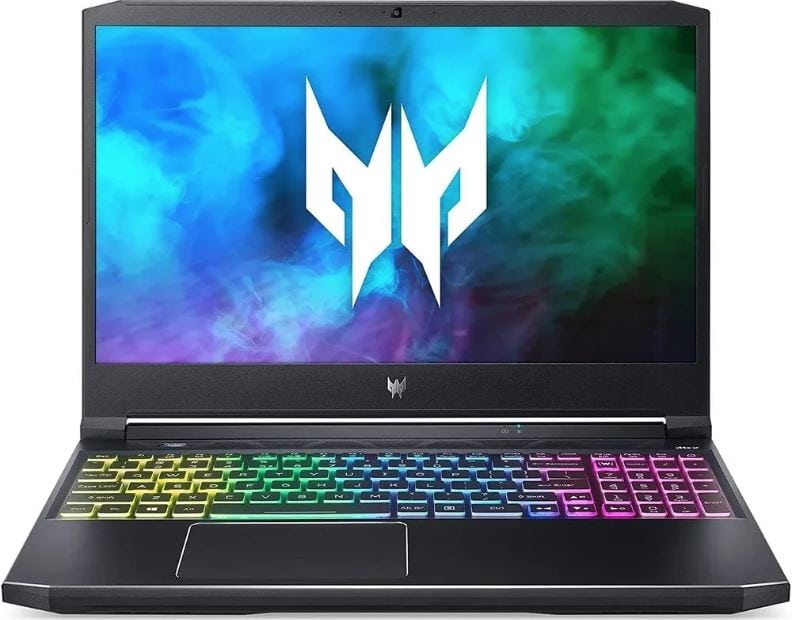 Several of the top laptop manufacturers are out to prove their machines are just as capable of delivering a high-end game experience as any desktop, and Acer is at the front of the pack. Their Predator model offers a top-class RTX 3070 graphics card capable of running most games in either 1440p or 4K.
It's pricier than a budget desktop; however, the Predator has the advantage of being able to fit inside a backpack. If you're on the road a lot, that makes it pretty tough to beat.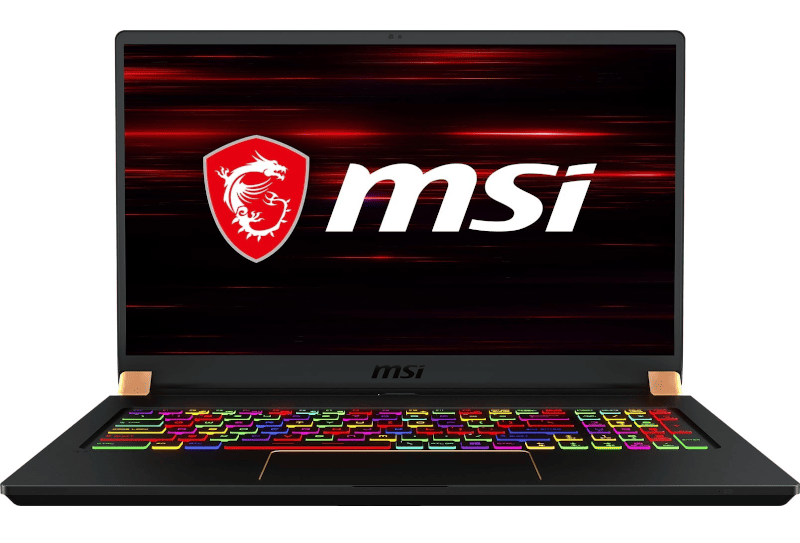 MSI is beloved by gamers and content creators alike for its slim, chic, high-performance computers, and the Stealth GS66 is one of their best-loved models. Its potent combination of the Intel Core i7 12700H processor and RTX 3070 graphics card means it outperforms other laptops in its price range by a mile.
If you have the budget and need to use your laptop for other demanding tasks like video editing, the MSI Stealth GS66 should be at the top of your list.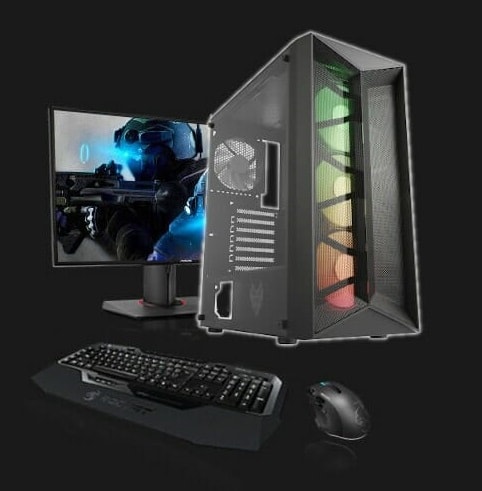 Desktops famously boast an impressive price-to-performance ratio, and the Liberator X7 is no exception. It's nearly R10,000 cheaper than our budget laptop pick and offers comparable components. While its GeForce RTX 3060 graphics card won't be able to run most games in 4K, it's more than powerful enough to handle the latest offerings in 1080p and 1440p.
The machine comes equipped with sophisticated cooling technology in its power supply to avoid overheating, and its sleek windowed chassis means you won't be sacrificing style to stay within your budget.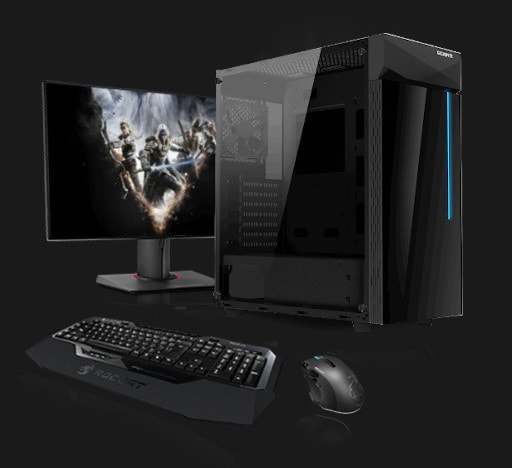 This behemoth doesn't come cheap, but it might be the last gaming console you'll need to buy for a very long time. That's because its GeForce RTX 4090 graphics card is the best on the market, capable of running any game you want on the highest settings at an unbeatable frame rate.
With a full spectrum of top-tier components – including a massive 1TB NVMe solid-state drive and a peerless Intel Core i9-12900KF processor chip – the Titan Wrath Duo has the chops to tackle just about any task you could possibly throw at it.
Gaming Laptops vs. Desktops: Our Takeaway
We hope this article has given you an idea of your gaming desktop vs. laptop options and how to choose which is right for you. Once you've settled on your performance, power consumption, portability, and budget requirements, you'll be more than ready to browse our collections and pick out your dream machine.