If you're looking for a high-quality dual monitor gaming setup, you're in the right spot. Take your gaming experience to the next level by browsing through the top picks on the market.
Wondering how to use two monitors with one PC? We'll cover this and more here.
Why Use Multiple Monitors For Gaming?
Using two monitors with one PC provides many benefits to gamers. It increases productivity by allowing users to view and work on multiple applications simultaneously. This can be particularly useful for tasks requiring one to compare or reference multiple documents or for managing numerous windows while working on a project.
Additionally, this setup can provide a more immersive and comfortable gaming experience, allowing gamers to spread the game across a larger screen area. This can help reduce eye strain and improve overall ergonomics.
Connecting the Second Monitor to Your Computer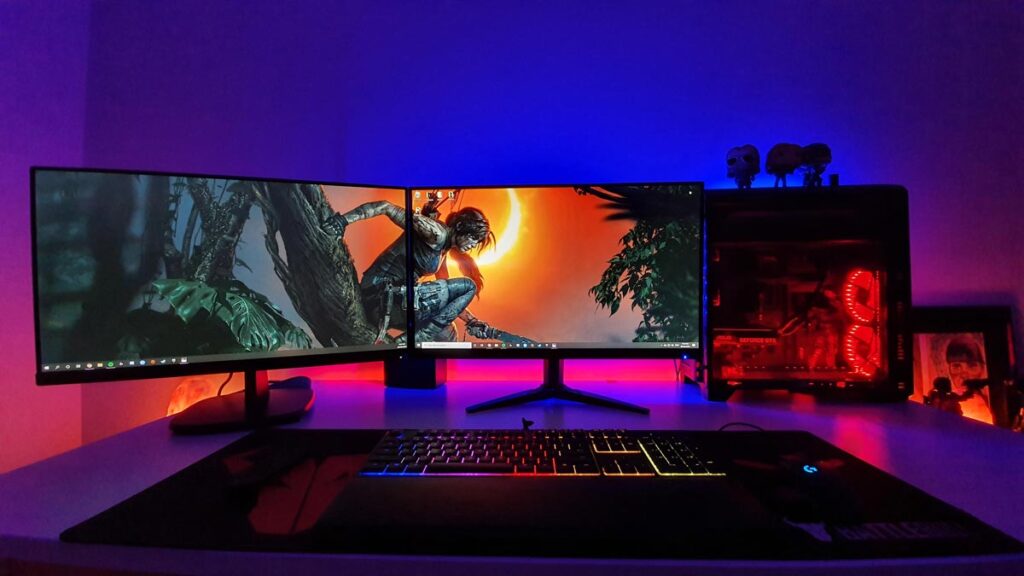 Here's a step-by-step guide on how to connect a second monitor to your PC:
Check if your PC has the necessary ports to support two monitors. Most modern PCs have at least one HDMI port and one VGA port, which should be enough to support them. If your PC only has one port, you may need to purchase an additional video card with multiple ports.
Plug the cables from the two monitors into the appropriate ports on your PC. If you have different connectors (e.g., one uses HDMI and the other uses VGA), you may need to use an adapter to connect them to the same port on your PC.
After the monitors are connected, turn them on and wait for them to be recognized by your operating system. In most cases, your operating system will automatically detect the presence of multiple monitors and will configure them for use.
When your operating system has recognized the monitors, you can adjust the settings to suit your preferences. On Windows, for example, you can right-click on the desktop and select "Display Settings". This will access the options for configuring multiple monitors. From here, you can choose which monitor will be used as the primary display and adjust the resolution and orientation of each monitor.
Once your monitors are configured, you can use them to better your gaming experience.
How To Game With Dual Monitors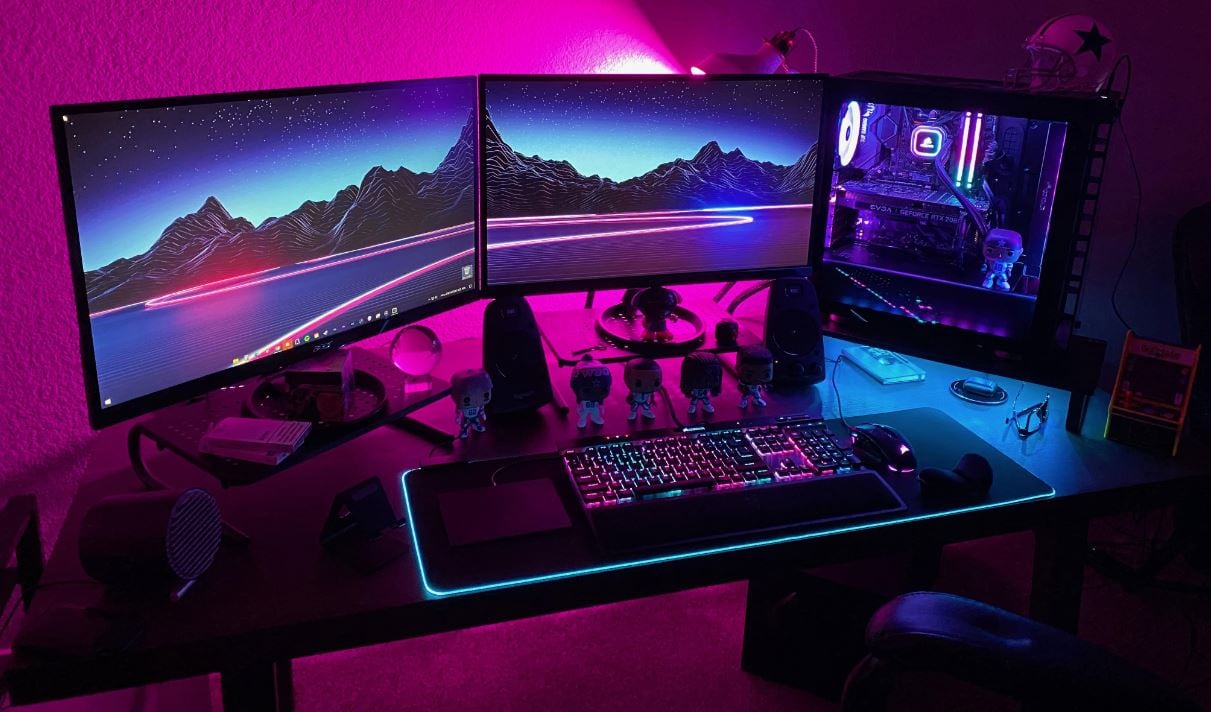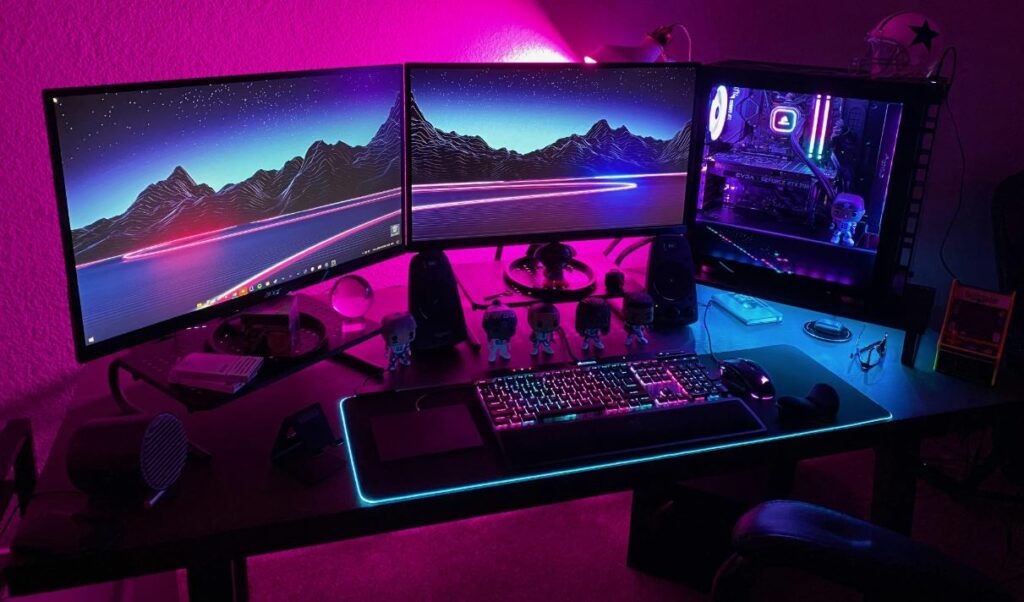 Gaming with dual monitors can provide an enhanced gaming experience by allowing you to have different applications or game information displayed on each screen.
To set up dual monitors for gaming, you will need a computer with two video outputs, a monitor for each output, and a cable to connect them to the computer.
Ensure your computer has the hardware to support dual monitors. This typically includes two video outputs, such as HDMI, DVI, or VGA. Check your computer's and graphics card's specifications to confirm dual monitor support.
Connect your monitors to your computer using the appropriate cables. Most will have the necessary cables, but you may need additional cables if your setup requires them.
Once your monitors are connected, power on both, as well as your computer.
Go to the Control Panel and select "Appearance and Personalization."
From there, select "Display" and then click on the "Set up multiple displays" link.
This will bring up the "Multiple displays" menu, where you can choose how you want to use your dual monitors. You can extend your desktop across both screens, duplicate the display on both screens, or use one screen as your primary display and the other as your secondary display.
Once you've selected your preferred display configuration, click "Apply" to save the changes.
Your dual monitors should now be set up and ready for gaming. You can move windows and applications between the two screens by clicking and dragging them to the desired monitor.
To optimize your dual monitor setup for gaming, you may want to adjust your monitor and graphics card's display settings. This can include adjusting the resolution, refresh rate, and other settings to improve your games' visual quality and performance.
With your dual monitors set up and optimized for gaming, you can now enjoy the benefits of having multiple screens, such as keeping an eye on game information and chatting on one screen while playing on the other.
Gaming Monitors for Dual Set-Up [Our Picks]
The best gaming monitors for a dual set-up will depend on a few factors, such as your budget, the type of games you play, and your personal preferences. Some popular options include:
1. Samsung Odyssey G9 LC49G95TSS: This 49-inch ultrawide monitor has a fast refresh rate and excellent colour accuracy. It's a great choice for gaming and other demanding tasks.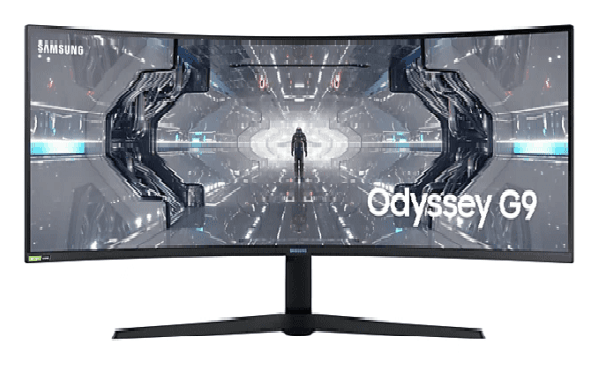 2. LG 24GN600: This 24-inch monitor has a fast refresh rate and AMD FreeSync technology, which can help reduce screen tearing and stuttering.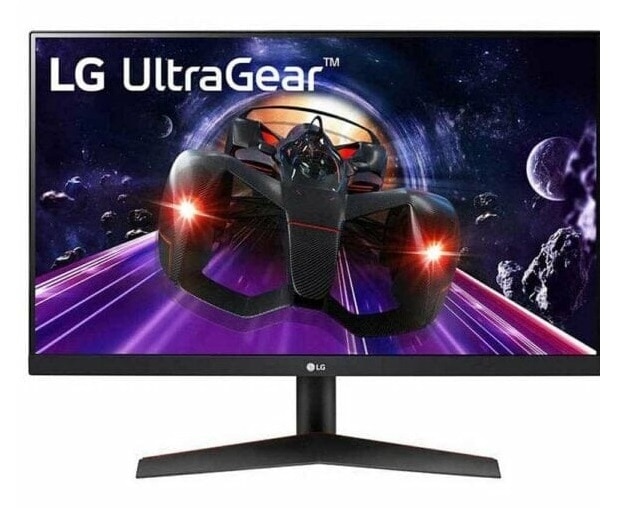 3. LG 27UL500: This 27-inch monitor has an excellent 4k resolution and a fast refresh rate, making it a great choice for gamers who want a high-quality image.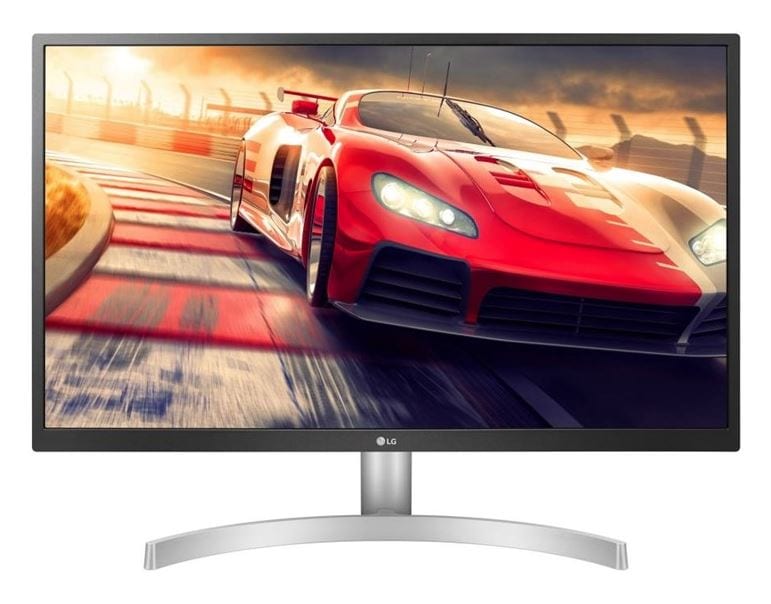 4. ASUS VG289Q1A: This 28-inch monitor has a fast refresh rate and low input lag, making it an excellent choice for competitive gamers.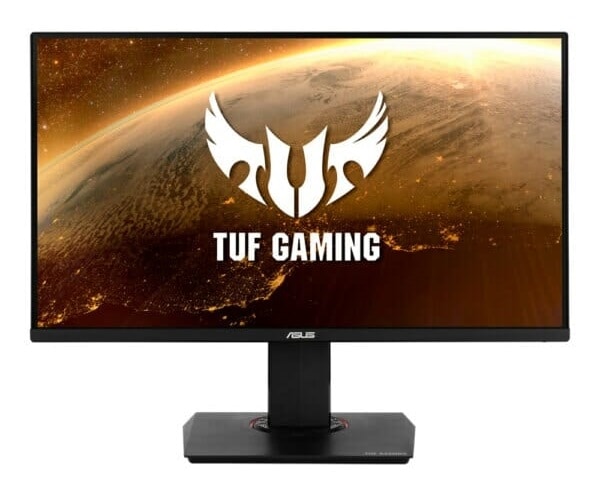 When choosing a gaming monitor, you must consider the type of games you play and your personal preferences. You'll want a monitor with a fast refresh rate and low input lag if you're a competitive gamer. If you're more interested in immersion, you might want a larger ultrawide monitor.
Ultimately, the best gaming monitor for you will depend on your individual needs and preferences.
Popular Apps To Use
Here are some popular apps that can be useful when using multiple monitors:
DisplayFusion
This app allows you to manage and customize your multiple setup easily. It has features like customisable wallpaper and screensavers for each monitor, as well as the ability to move windows between monitors with a simple keyboard shortcut.
Actual Multiple Monitors
This app adds a taskbar to your monitors, making it easy to manage the windows on each display. It also includes customizable window rules and the ability to span a window across multiple monitors.
Dual Monitor Taskbar
This app adds a taskbar to your second monitor, making it easy to access and switch between windows on that display. It also includes features like customizable hotkeys and the ability to show the same taskbar on both monitors.
UltraMon
This app adds useful features to Windows when using multiple monitors, such as the ability to quickly move windows between monitors or span a window across multiple monitors. It also includes a mirror driver that improves the performance of some applications in multi-monitor setups.
The best app for you will depend on your specific needs and preferences. It may be helpful to try out a few different apps to see which one works best for you.
Frequently Asked Questions
Can you connect two monitors to one PC?
Yes, you can connect two monitors to one PC. Most modern computers can support multiple monitors, allowing you to expand your desktop and enhance your gaming experience.
Can you connect two monitors to one PC with HDMI?
Yes, you can connect two monitors to one PC using HDMI. Most modern computers have at least one HDMI port, which can be used to connect a monitor. Some computers may even have multiple HDMI ports, allowing you to connect multiple monitors.
How To Use Two Monitors With One PC: Final Thoughts
Using two monitors with a single PC can significantly increase your productivity and make it easier to multitask. Following the above steps, you can easily set up and configure your dual monitor setup.